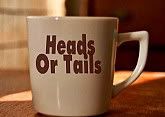 The theme/prompt for today, March 31, is:
HEADS – See
*OR*
TAILS – Sea
Make any kind of post using either "See" or "Sea" as your prompt. You can even use both. This is an easy one and allows for a lot of possibilities.
SEE for yourself how my little girl has been enjoying her swimming class this summer. She believes she is the SEA PRINCESS. lol!
Related Posts: