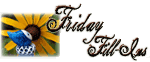 1. Please don't tell lies.
2. Can you not be cranky in the morning?
3. The color pink makes me want to be all girly!
4. I have a craving for sleep.
5. If my life had a pause button, I'd pause it right this very moment so I can take a breather.
6. Eyes are the window of your soul.
so little time. I still feel like I am racing against time. And seems like my body is on hyper mood and is all pump up. Not sure though if its still on the prednisode intake. I am trying to calm myself, try to lie down for a while just to establish that tranquility I so long look for in the past couple of days. But seems once I am calm and I think of all those things I need to do I am back to the panic mood. I hope this weekend would be a relaxing one despite the fact that I need to search for some aluminum fence installation for the house.